The hardest part about shopping for a baby (in my opinion) is the search for "gear." These are your big items...the car seat, stroller, high chair, crib, etc. etc. We all want the safest, most stylish baby gear...and yet we also want to get it at an affordable price. And with so many large, reputable companies, these are tough decisions. I'm thankful that most of the baby gear I have from my son is in excellent condition. Today's shower items will focus on those must-have baby gear items that I personally think shine in quality, performance, and safety.

Bumbleride
: There are a TON of fancy, expensive strollers on the market. Choosing one is a difficult decision (at least for me it was). Safety, versatility, and durability are all important factors. But I also want a stroller that looks nice and serves a purpose. I didn't have a lot of time to exercise with my son, and I imagine it's going to get even less when our baby girl is born. Earlier this year I
reviewed
the
Indie
stroller from
Bumbleride
...And then found out I was pregnant. This all-terrain, double stroller offers much in the way of features new moms will appreciate. You can use it in infancy with an infant car seat (a plus since many joggers don't accommodate an infant), it's lightweight for a double, weighing in at 34 pounds, easy to fold (and fits in my trunk!), has an adjustable handle (so my husband and I can both use it), and comes in 5 trendy colors!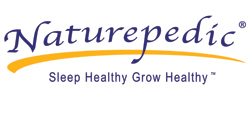 Naturepedic
: As a green mom, I strive to purchase safe, eco-friendly, sustainable products for my family. My children will spend a significant amount of their life sleeping. A comfortable, safe, non-toxic mattress is a top priority for me. I purchased an organic crib mattress for my son 2 years ago and I was certain that my daughter would be sleeping on something similar. The mattresses offered by
Naturepedic
are free from harmful chemicals, allergenic materials, and are made with natural, organic, renewable materials.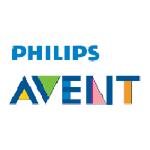 Avent
: While I plan on giving our daughter breast milk for the first 12 months, I am a working mom who will need to introduce bottles at some point in our baby girl's life. There are a lot of bottle options available to parents, most of them now BPA-free. In my experience, choosing a bottle really comes down to a baby's preference. I will say that I opt for bottles that have systems in place to reduce the incidence of colic. I also look for bottles with nipples that best resemble the breast to avoid confusion or preferences. I'm excited about trying
Avent's Natural Feeding Bottles
, designed to reduce colic and fussiness. Stay tuned for our experience with them.

Phillips
: For the first several months, while I'm nursing our baby girl, she'll stay with us in her co-sleeper/bassinet. But at some point, we'll all need our sleep! I'm actually really happy about the two of them in the same room together. I don't like the idea of my baby girl OR my son by themselves. I never had a sibling and I so wanted that for my children. But I digressed. I don't sleep well when my babies are away from me (even if they're just in the next room). We bought a dinky little monitor with my son so I could get a bit of rest. That monitor is on it's way out!
Philips
offers high-tech baby monitors with an awesome range. We already tried it out and I love that we don't get phone static interference like we did with our previous monitor. Their monitors utilize a special technology designed to prevent interference (a good thing because my husband cannot sleep with static). The monitor also monitors room temperature, has a night-light and plays lullabies.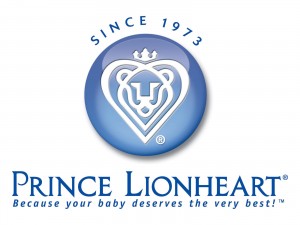 Prince Lionheart
: One of the scariest things you'll have to do as a parent to an infant is give him/her a bath. Even infant tubs seem huge compared to a 7 pound infant. When I first saw
Prince Lionheart's WashPOD
bathtub for infants, I was intrigued. How innovative to bathe an infant in a position that resembles a mother's womb. I like the fact that my baby will stay warm and secure (rather than flailing all about). You can use this tub through 6 months of age.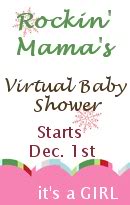 Disclosure: I did not receive compensation for this review. I did receive a product, courtesy of the company in order to facilitate my review.